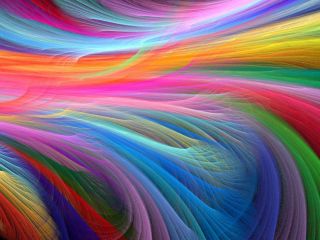 Back Me Up

Words & music: Tom Lundén

Back Me Up
I'm lost in this house
I try the best I can to cool down
Back me up
tell me this ain't real
Baby's got his family in town

Sam is in the kitchen
waiting for a cure
ageing is such a waste of time
Bill in search for flowers
in all the drains and sours
at least, he's not into crime

Back me up....

Your mom is in the cellar
trying to catch the kids
Your daddy makes a pass at the maid
your brother's writing letters
that no one wants to read
your sister just wants to get laid

Back me up
I can't cool down
everybody's shouting my name
back me up
don't leave me here alone
I got to get out of this game

I woke up in the morning
there was a strange noise in my head
I was gonna grab my toothbrush
and I grabbed this bone instead
I stepped on the bulldog
and I tumbled down the stairs
I shouted at your mother
she shouted back: Who cares?
I had a struggle with your farther
and I had to break his cane
I called him: Bad Luck Charley
and he called me insane
I caught your little sister
masturbating with a frog
I was gonna crucify your brother
it was then I killed the dog

Back me up....

Johnny's cutting pictures
from way back in school
trying to get rid of the past
Willy calls for Wendy
he banged her in the pool
me, I pray this nightmare won't last

Back me up
can't stand it no more
I've been down so long
it looks like up to me
Back me up
I'm caught in this house
and baby, you forgot to leave the key

I had to stop your little brother
when he tried to rob my bank
and your farther killed my roses
with a stolen Sherman tank
they called me from the mall
they asked me my name
it seems your mother has been shoplifting
ever since she came
your cousin's smoking dope
and your aunt is taking pills
the only thrill I get
is this enormous pile of bills
I thought I'd go out in the country
in the hope of being cured
I would have left already baby
if the house had been insured

Back me up....

bifrost
back me up